Celebrating our embodied connection to the earth
A sacred ritual to honour the cycles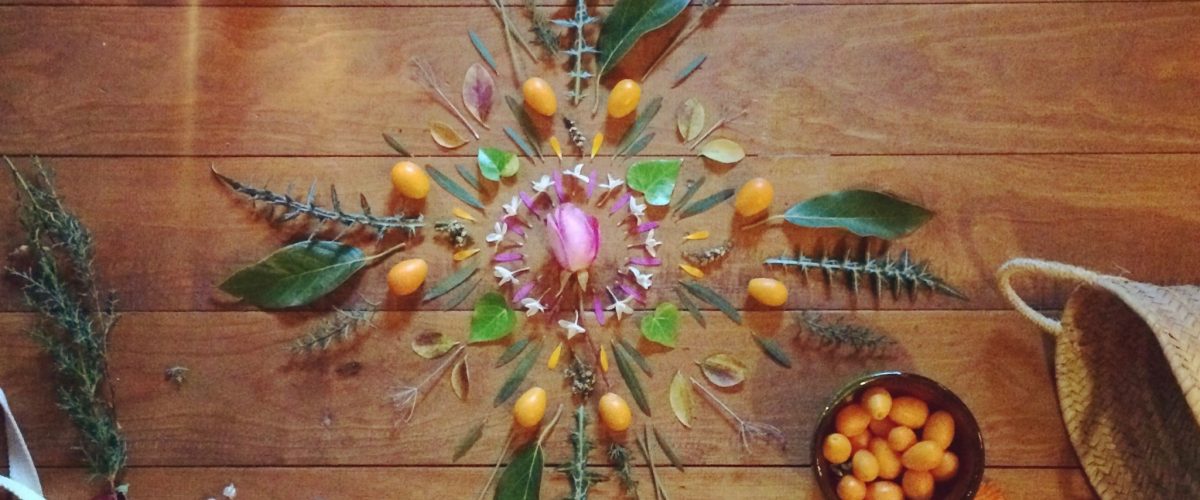 Anthropologists define ritual simply as an action with an intentional symbolic meaning undertaken for a specific cultural purpose. Rituals are often used to mark the transition from one state of being to another and have been part of life all over the world for many generations.
For me, the most potent rituals have been those that have emerged when I have brought my presence, attention and intention to a particular threshold and carried out the simplest of actions from this place. The ritual of making nature mandalas whilst menstruating has evolved through reconnecting with my cycle and recognising my place on the journey towards menopause. My initial intention was simply to slow down, pay deeper attention during my bleeding time and inhabit a relaxing and creative space to enjoy nourishing rest.
With time, this practice has blossomed into a profoundly healing ritual. Honouring nature's cycles in this way has become a powerful element of my own healing and self-unravelling through which I have experienced a deeper connection both to myself and the natural world.
The article, 'Birthing a Deeper Connection to Myself and the Land' was initially published in AEVA magazine and explains how the ritual was born. I have also written about my relationship to the 'Spring' stage of my cycle and how this relates to my experiences as a young woman.
If you are interested about learning more about how the ritual has evolved and the gifts it has brought or are interested in exploring ritual for yourself then 'Celebrating Nature's Cycles – Menstrual Mandala Ritual' is a beautifully intimate interview where I share more about my experiences with Marinella from Earth Moon Mala.
As the cycles get longer for me, I am now discovering the many ways in which this process of reconnection is readying me for the threshold of menopause. Rest and ritual have become part of my everyday life and I am encouraging others to explore what it means to live in a connected and regenerative way.
In recent months it's become clear that these mandalas need to be shared to celebrate our beloved earth and help raise funds to support the incredible and much-needed work of Stop Ecocide. Find out more about Stop Ecocide and become an Earth Protector
 today.
Packs of twelve mandala postcards are now available through my shop. All proceeds go directly to support the incredible and much-needed work of Stop Ecocide.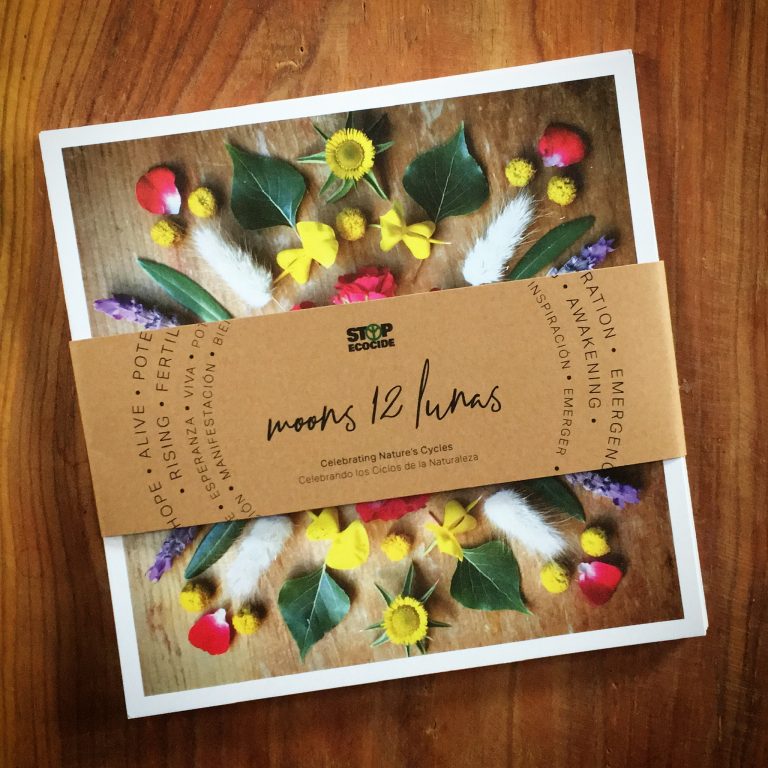 I am also pleased to be a contributor to the 2021 Earth Pathways Diary, alongside many other writers and artists who come together to share their creativity and reverence for mother earth.